Convert NSF to PST
The Lialis IBM Notes Mail Convertor (NMC) software is an IBM Notes application for end users to convert their IBM Notes nsf mail (archive) files to PST files.
NMC supports the conversion of Notes emails, Notes calendar entries (only past entries) and Notes contacts to PST files.
NMC supports all recent Notes client versions (7 ,8, 9, 10, and 11) on Windows, Linux and Mac OS end users computers.
You find the software download link under the section installation and configuration
End user driven export NSF to PST
You can deploy NMC to the end users Notes client by sending the end users a notes:// app link via email to NMC on the Domino server or deploy NMC via a Notes desktop policy.
With NMC the end user will be able to carry out the following NSF to PST migrations without direct involvement of central IT administration.
Convert IBM Notes mail archives located on the end user computer to PST files and store them on the end user's PC
Convert Domino server based production mail files or local production mail file replicas to PST files and store them on the end user's PC
NMC supports a delta migration approach. This means that the end user can start the conversion a second time (a week later for example) to only add the new emails in Notes to the existing PST file. Obviously, this delta migration will go much faster compared with the initial conversion of NSF to PST files.
Subsequently, NMC offers an IBM Domino server based web page which allows end users to upload the PST files to their Outlook on O365 or Exchange on premises. The PST files are stored on a Domino server which then carries out the uploading of these PST files to O365 or Exchange.
Fully end user driven, simply deploy NMC to the Domino server and send end users the Notes app link for independent conversions of NSF to PST
Feature list NMC
NMC is a versatile piece of IBM Notes mail to Outlook migration software. Please find below a list of key features NMC offers.
Conversion of local and Domino server based mail files to PST
Conversion takes place in the Notes client background, so the Notes client can perform other duties simultaneously
Conversion of Notes emails, calendar (only historical), tasks, contacts and journal to PST
Conversion of Notes names (Marten Vosmer/Lialis) to internet email addresses (marten.vosmer@lialis.com)
Delta migrations, only add new emails to the PST file
Do you want to learn more about this lotus notes to pst converter? Please hit this contact button.
Installation and configuration
Download NMC evaluation version
Unzip NMC.zip and store the NMC.nsf file in your Notes\Data folder (or sub folder).
Open NMC.NSF in your Notes client. NMC will look like this.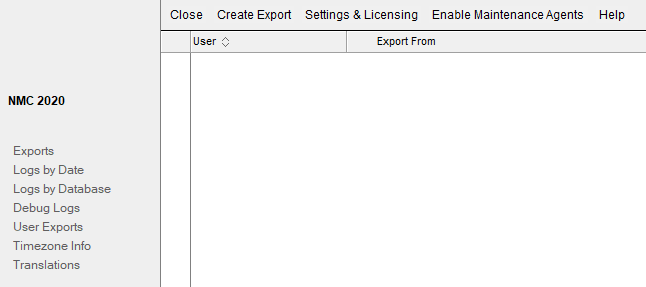 You may now test NMC by pressing the Create Export button.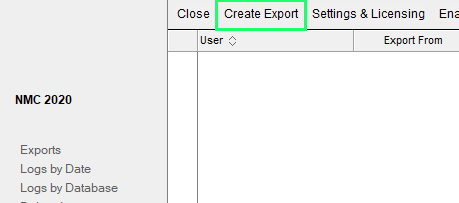 You may want to review the NMC settings where you can tweak the behavior of NMC at the end users

The NMC file you download has ACL enabled to enable the role DBAdmin when opening NMC on your Notes client.
End users should not have this role in order to hide the NMC settings for them.
The following picture shows end users' access to NMC.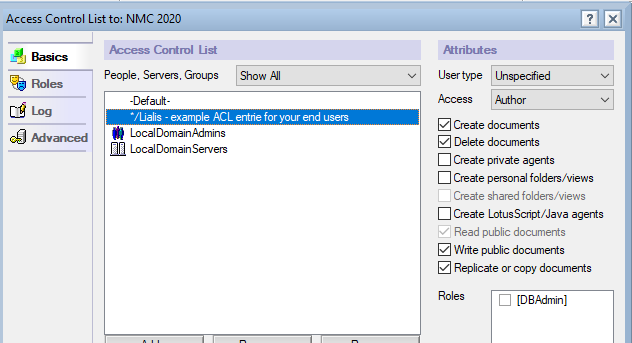 Users with the role DBAdmin will be able to see all end user conversion log details. Without this role the user will only see his own conversion log details.
All Domino admins and Domino servers can delete with the role DBAdmin.
Convert NSF to PST end user manual
Notes clients on Windows, Linux and Mac computers can use NMC for Lotus Notes export to PST.
The NMC manual you find below is from a Notes R11 client on Windows 10. On Mac and Linux the NMC behavior is similar.
To set up the convert NSF to PST software you will receive an e-mail with instructions and a link (for example notes://app1server/NMC.nsf) to the NMC Notes application.
When you click this link you will get a browser message as per below picture. You can click 'Open'.

Your Notes client will start, or if it's already running, it will open the NMC Notes application to convert Notes to PST.
The first step to migrate nsf to pst is to update the Notes client Java memory settings for the Lotus Notes to PST converter.
This is done to improve the Notes email conversion to PST (JavaMaxHeapSize is added to Notes.ini).
You might get below message. If you don't get this message, your Notes client Java memory settings are already fine.

NMC will open with a message asking to reboot your NotesMail client.
You cannot use NMC to convert NSF to PST until you have rebooted for the Java memory change to be effective.

After rebooting your Notes client please find NMC on your PC.

Setting up the conversion for convert NSF to PST
When you open NMC you will see the following screen.

Click the button 'Find My Databases' in order to find the Notes mail archives on your PC.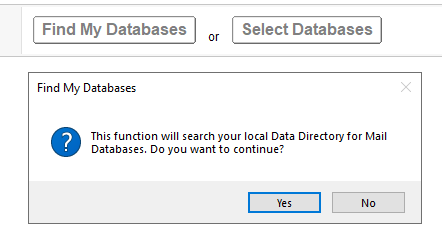 NMC will find all Notes mail archives present in the Notes client to convert lotus notes to pst. Normally, these files are stored in the Data folder of the Notes client (for example C:\Notes\Data).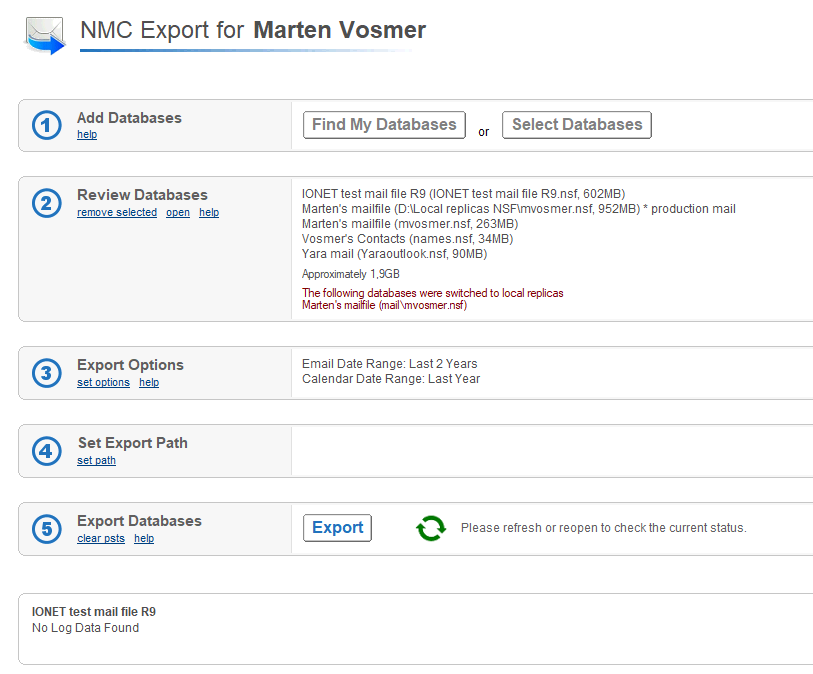 If the software finds encrypted Notes mail files it cannot opens this is highlighted in red.
If you do not see all your Notes archives on the list, you may use the 'Select Databases' browse button to find archives on other file locations like; USB drive, other places on your laptop or even on a network drive.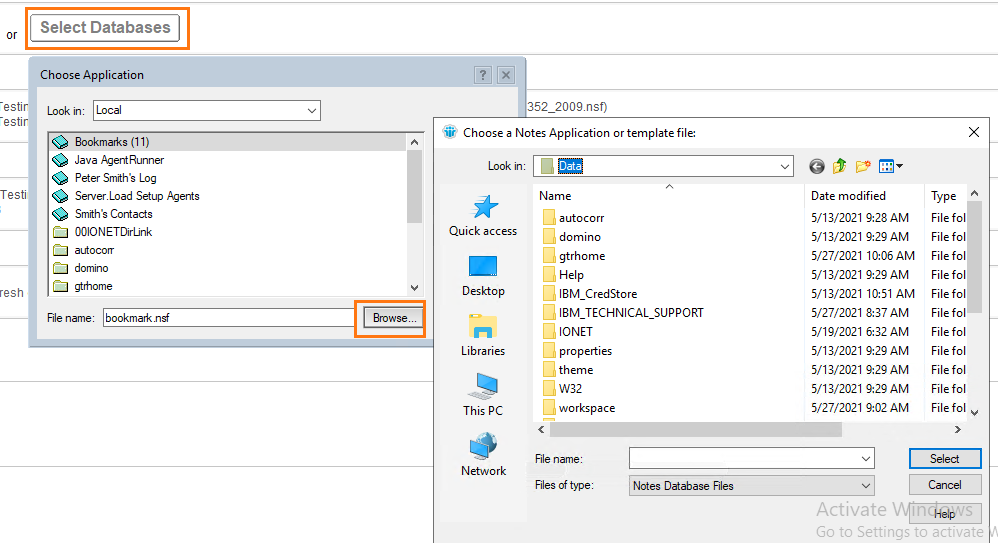 The software also allows you to export the local replica of your production mail (replicating with the Domino server based mail file) to PST.
Also use NMC to archive Domino server based mail files to PST files using the Select Databases button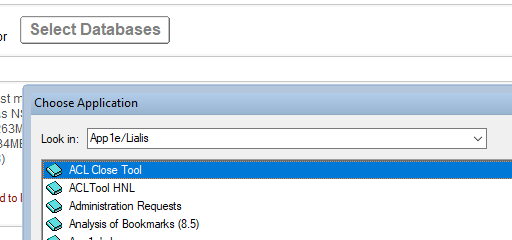 You have the option to remove files from the list of Notes mail files you wish to convert, simply by clicking 'remove selected'.


Subsequently, choose the location ('export path'), where you want to store the PST files. Do not choose your Notes client folder because the Notes client might be deleted later on, deleting your PST files as well.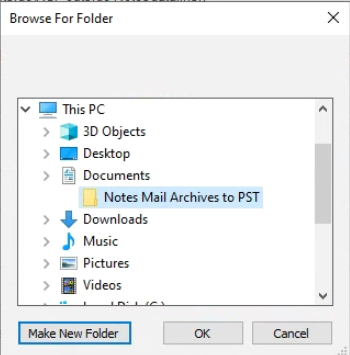 When you are happy with the list of files you want to convert to PST files, please click the 'Export' button to start the conversion.

You will see a Notes client background agent doing all the work. It is safe to continue using your IBM Notes client for other things. The software provides a progress indicator to track completion.

NMC will display the convert NSF to PST progress log in the bottom Notes client message bar. For example:

Please keep your Notes client running till the conversion is ready.
You may click the green refresh button to update the completion status.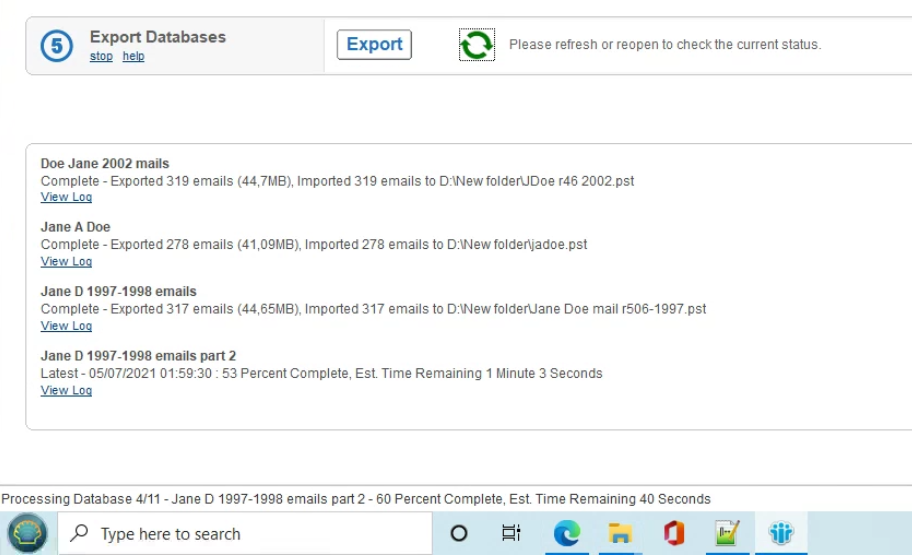 If you like to check the details of each Notes mail archive conversion to PST, you may click the 'View Log' button.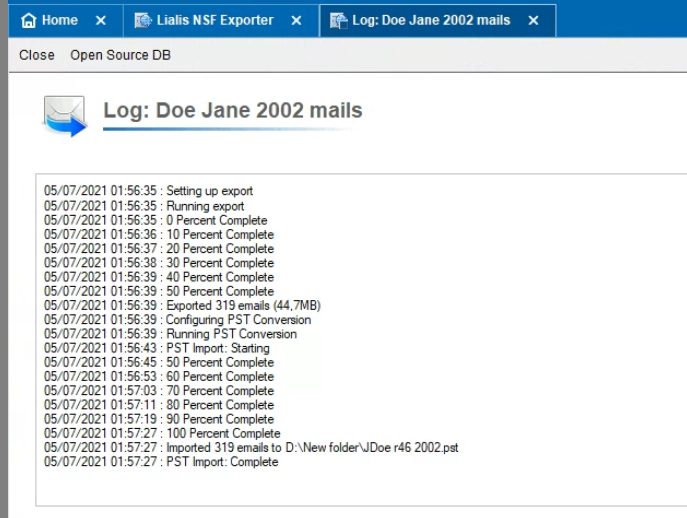 Contacts migration
Besides e-mails NMC also migrates your Notes contacts to PST.
Notes contacts are stored in the personal address book on the Notes client (names.nsf).
NMC converts contacts to a contacts.pst file which you can open in Outlook.
Opening the PST files in Outlook
To open a PST file in Outlook click in Outlook on 'File'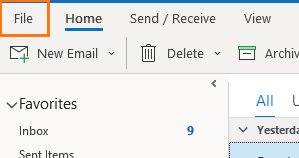 Then choose: 'Open & Export'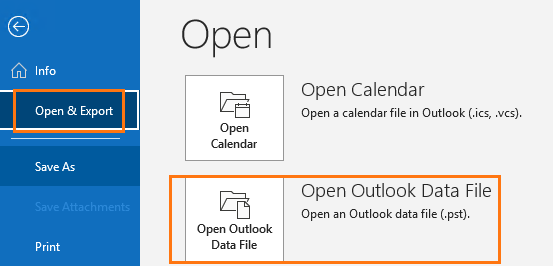 This click will display the Outlook files folder.

Browse to the output folder and choose the generated PST files. Then open them in Outlook one by one.
The PST file will be visible in the left pane of Outlook as you can see below.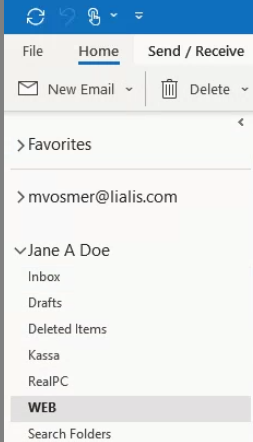 To solve this, simply drag the contacts from each PST file to the main contacts list and Outlook will show you a de-duplication option. Great!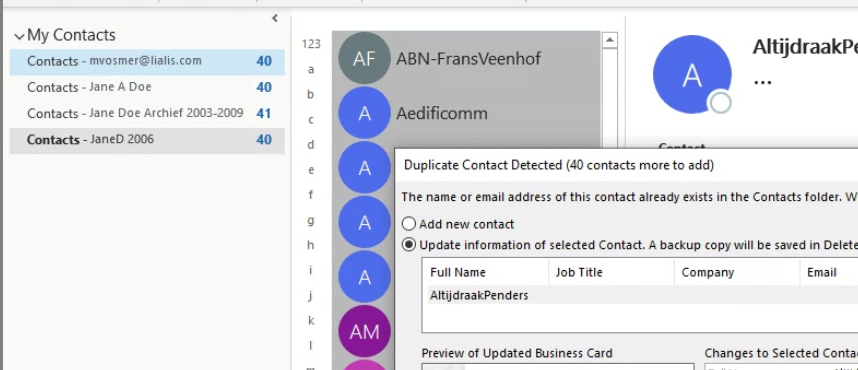 Delta migrations for convert NSF to PST
Suppose you exported the Mail files to PST last week. If you carry out the same migration again today it will not migrate new emails to the PST files because all emails are already present in the PST files. That's why you will see 'Import 0 files'. See the following example:

You might have added a local mail file replica to the list of mail files you wih to export. If you pull new emails from the Domino server via the Notes client replication task, only the new emails will be added to the PST file. Then you will see a log like this:

The following picture shows the NMC log for this server mail file that replicates to local.

Thanks for your interest in our Lotus Notes to outlook migration tool.