During IBM Notes / Domino decommissioning projects we often come across users that still have local PST archives that were not yet migrated to Outlook (Online).
To ensure a qualitative and seamless migration we use the IONET Notes Archiver software ('IONET Archiver') in our projects. The advantage of this tool is that, once configured, it can be used by the users to upload the local PST Outlook mail files/archives to the Outlook (Online) archive folder. The IONET Archiver can also be used to upload PC based NSF mail files to Outlook.
The IONET Archiver is installed and configured on a new IBM Domino server that is created in the Azure cloud (sound easy, but it's not).
Domino? Yes for the PST upload a Domino server is needed. However, this is normally not a problem in IBM Domino decommissioning projects.
When the IONET Archiver has been setup and configured, below web site will be available for the users.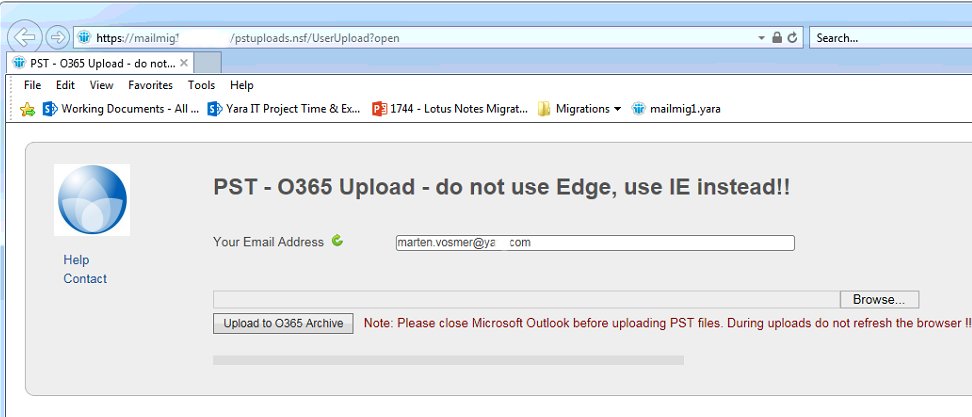 This website will allow the users to very easily upload small, very big, one – or multiple PST files to the cloud based Domino server.
Users automatically receive an email if the PST file has been uploaded successfully.
Once the PST file has been uploaded the IONET Archiver will issue a PowerShell command to:
Upload the PST file to an Azure BLOB storage
Upload the PST file located in Azure BLOB storage to the user's Outlook Archive
Once this solution is setup and configured properly it requires very low Administrator intervention. In other words it will run fully automatic.
The following portal is available to monitor the progress of the PST uploads to Outlook (Online).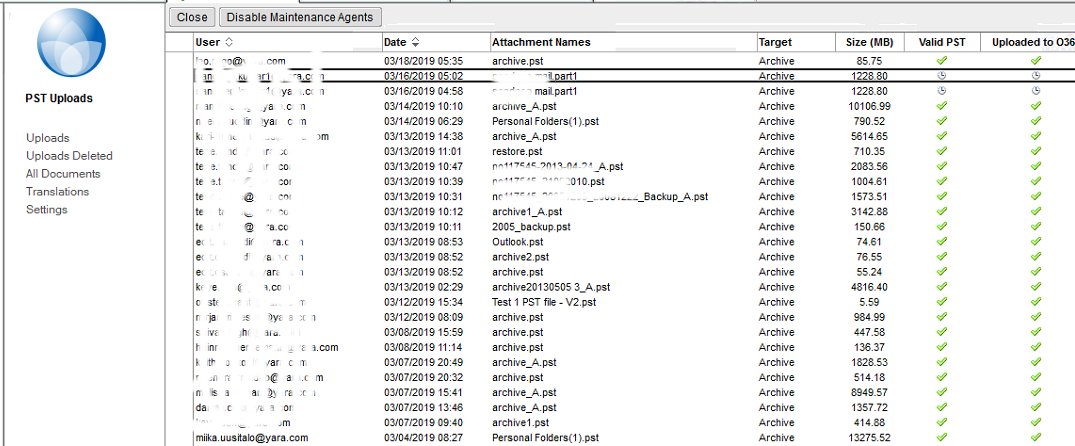 This Archiving solution is based on a one-time license per user.
In case you are interested in more information or an offer kindly contact us here.