Notes database archiving to SPO with IONET
Introduction
In most of the Notes application decommission projects we carry out for our clients a substantial part of the Notes databases are no longer actively in use, but users still read the Notes content. So the data should remain accessible in read-only format on the new target platform (e.g. for financial or legal purpose) for a certain period.
For these Notes databases we offer an archival approach. Basically we DUMP the Notes database look and feel and all content on SharePoint (Online) SPO, with archive tooling from IONET.
IONET has the following advantages:
Use one setting to archive (DUMP) any Notes database design and all the Notes content to a SPO library
The archive process is fully automatic, no manual labor on SPO needed
No need to manually create views in the SPO library because IONET generates hmtl pages for all the Notes views it finds in the Notes database. Hence with this approach you don't face the 5000 item view limit in SPO
IONET handles Notes response documents automatically which is a big time saver. Notes Response documents are migrated automatically and displayed as a hierarchy on the parent document in SharePoint similar to the hierarchy in the Notes view
Notes documents are converted to ASPX pages (is html) in SharePoint libraries with the same look and feel as in Notes
Notes Attachments are linked on these ASPX pages and the attachments can be opened in the O365 office online viewers automatically. So no annoying file downloads required (file download is possible though if needed).
We can install IONET on a Domino server on your local infra the client side, or we offer the possibility to make use of our Notes2SP website. This Notes2SP website allows you to easily dump your IBM Lotus Notes databases to your SPO environment. After signup and online payment you will get the opportunity to upload your Notes databases to this website in a secure manner. Subsequently we will make sure that the Notes databases are uploaded to the SPO sites you have defined.
A few Notes archiving examples
A Domino directory can be archived with IONET because its a Notes database. Once it is archived to SPO the users see the following home page.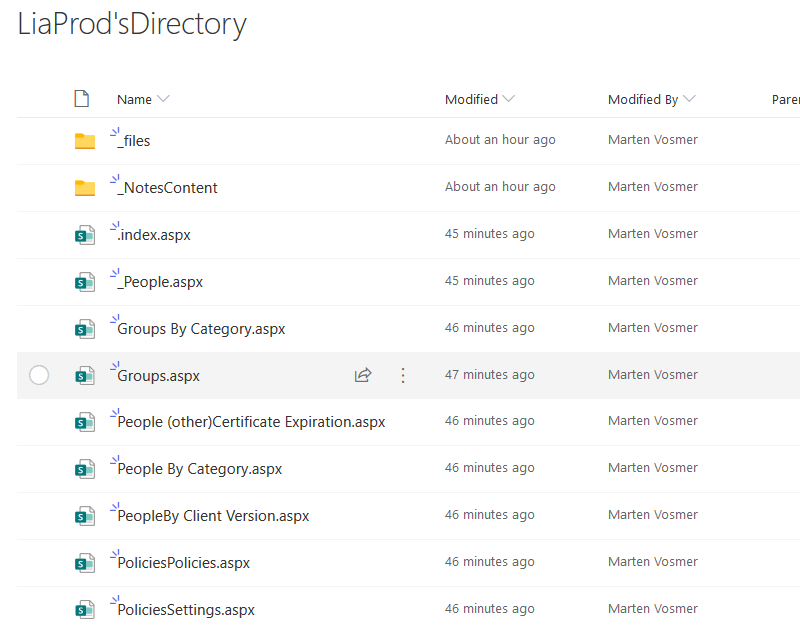 Each Notes view is automatically converted with IONET to an aspx file in the SPO library.
Below picture shows what the Notes Domino Directory people view looks like after it has been converted by IONET to an aspx file in the SPO library.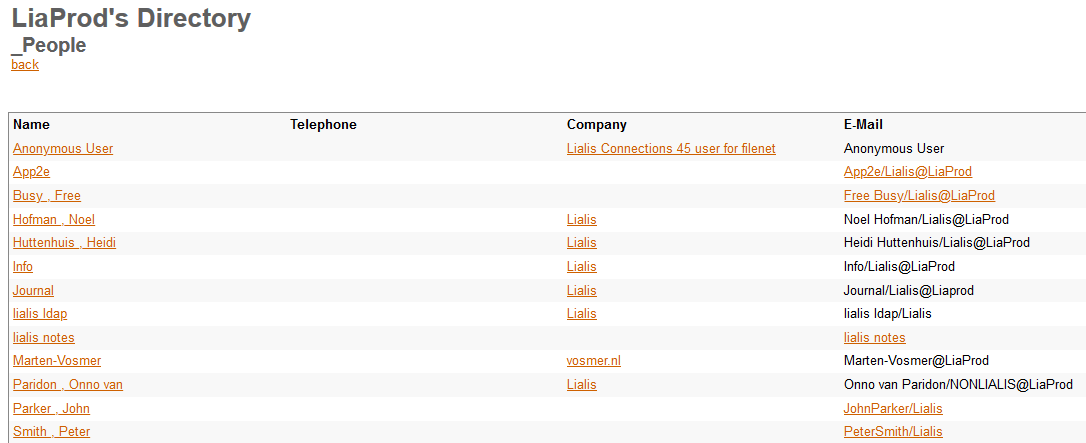 Users can now open each person to see the details in another page.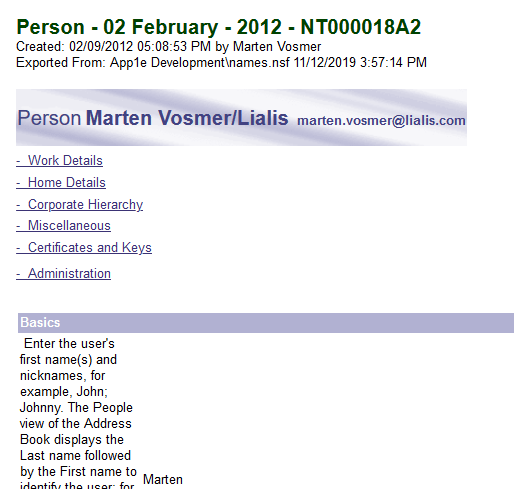 A standard Notes document library archive result to SPO is displayed in the images below.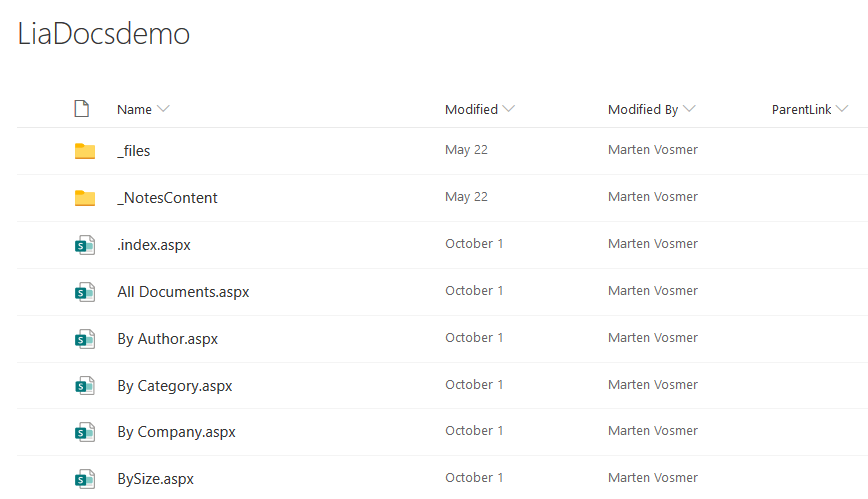 The Notes response documents view is automatically generated with IONET, based on the Notes view design.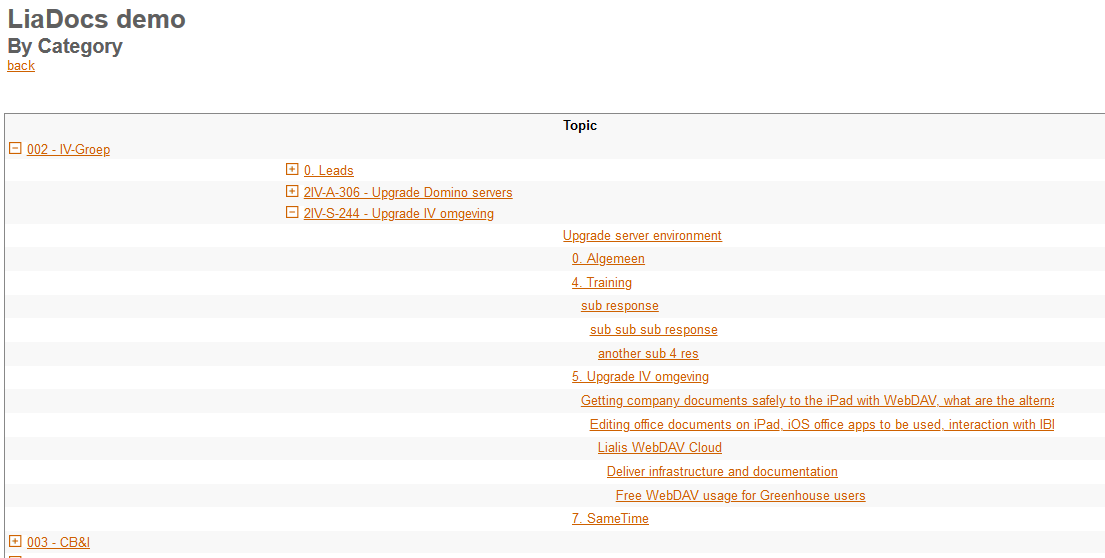 The image below displays how the main Notes parent document is displayed in SPO. Note on the top the links to the Notes response documents. By clicking these links the files are opened by default with the relevant office online viewers (word, excel, pdf)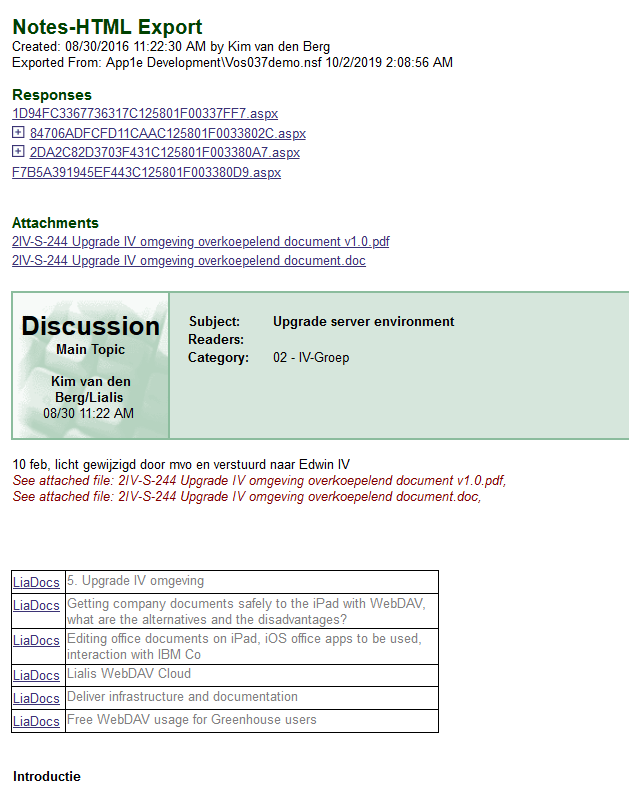 Get started
If you are interested in archiving Notes databases to SPO please contact us at: sales@lialis.com. Or you can
As always the proof of the pudding is in the eating. So we could start with a Proof of Concept in which we archive a couple of your databases that you feel are right candidates.
Already convinced about the solution? Simply visit our Notes2SP website where you can upload your Notes databases, or, we can assist you in setting up your own IONET archive environment.
We can do the complete archiving for you or we train your staff so you can do the archiving yourself which is quite straightforward since Notes database archiving is not very complex. We will do a couple of archives together and then you can do the remaining ones as-and-when required.