Notes Domino Form Converter – Nintex
Nintex Options
Before converting to Nintex, make sure to have the following options set correctly.
Conversion options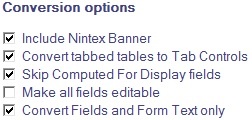 Include Nintex Banner – With this option enabled (default) the default Nintex banner is added to the top of the Nintex canvas
Convert tabbed tables to Tab Controls – With this option selected (default), tabbed tables in Notes are converted to Tab Conrols in Nintex. Although Nintex does not support tables, there is a way to convert Notes tabbed tables to Tab Controls in Nintex, by using Panels and Hide-When rules.
Skip Computed For Display fields – Notes Form fields that are Computed for Display will not be converted. This option is enabled by default.
Make all fields editable – This will make fields that are computed in Notes, editable in Nintex.
Fields and Text blocks only – With this option enabled (default), Notes items like buttons and hyperlinks are not converted.
Canvas Display options

By default, the width of the Nintex canvas is determined by the number of Notes form controls that are positioned on one line, or in one table row. This may result in a very wide canvas. To control the canvas width, you can set a minimum and/or a maximum size here. When columns do not fit the canvas width, they are placed on a new line/row.
You can also add some extra space on the top/bottom of the canvas.
Control Display options


Because Nintex does not support tables, the way to mimic a table layout in Nintex is to set the controls to a specific, general size. This will line out the controls so it all together will display as a table.
For each control type there is an option to set a height, width and the option to enable the CSS setting. You can click the question behind the CSS checkbox to see an example.
Import into Nintex
Open the Nintex Forms application to import the XML file you have created with the conversion tool. Click the 'Import' link from the Icon bar and select the XML file that starts with "nintex_". Then click 'Open'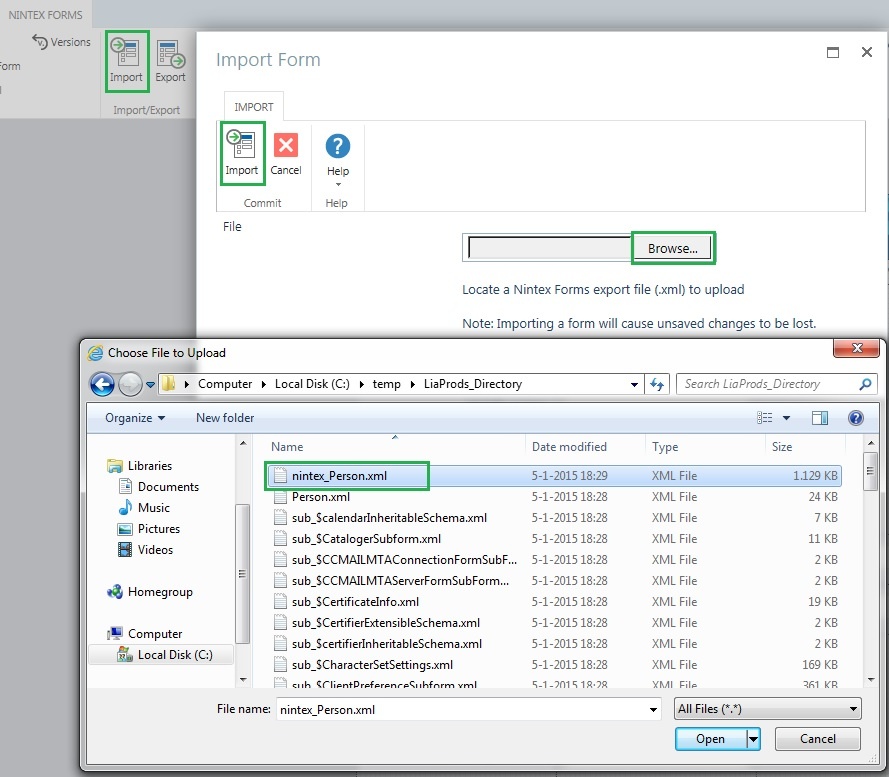 How the form will display, depends on the options set in the conversion tool and the fields included in the Transfer Job. Here is an example of a conversion where tabbed tables are converted to Tab Controls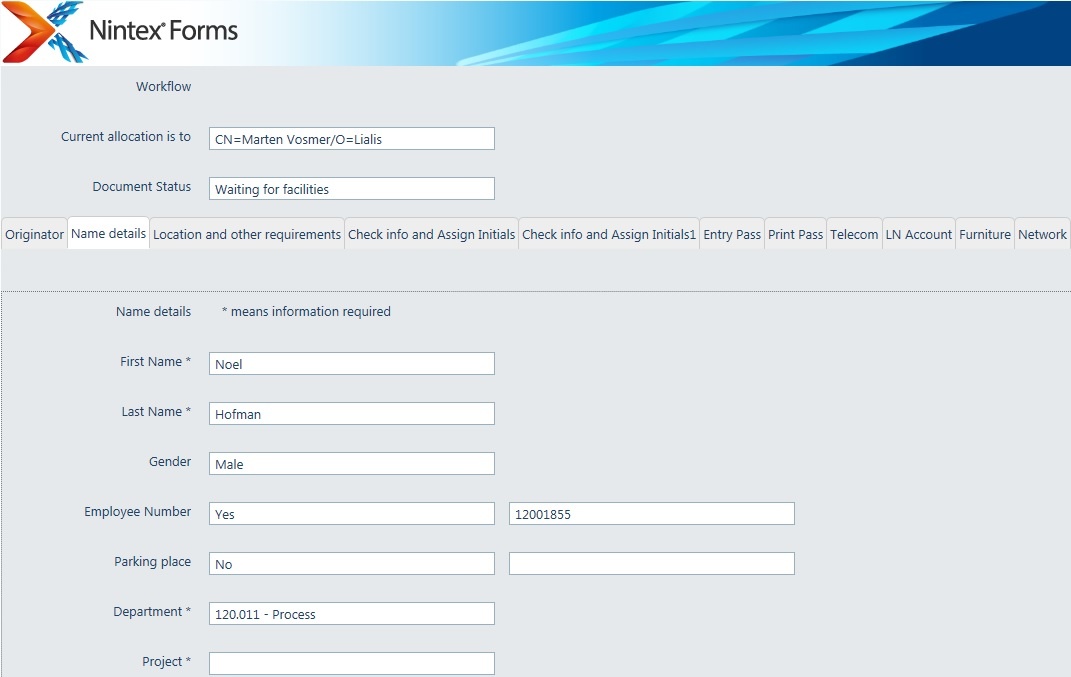 Errors
Sometimes the import of the XML file generates an error when previewing or publishing the form. In most cases, this is caused by a form control element, that is not or incorrectly configured. Solve the configuration issue and try again.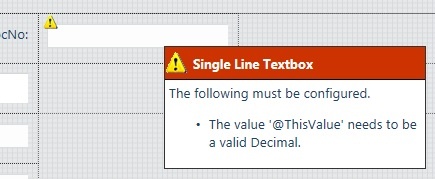 Demo Movie